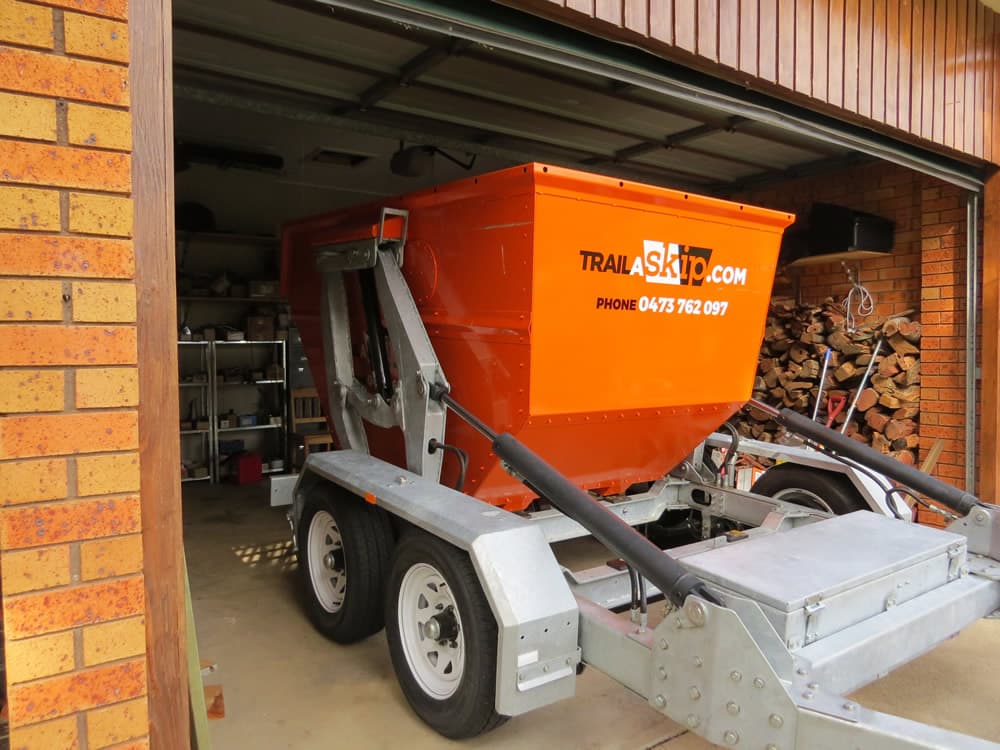 HIRE A SKIP BIN FOR 

TIGHT SPACES
Trailaskip allows you to hire a skip bin which is a unique solution that bridges the gaps in what is lacking in the waste industry. This Australian design offers to do just that by being efficient and using innovation.
With space becoming a sought-after luxury TRAILAskip was born to tackle the problem head-on.
The main objective of Trailaskip is to provide the best skip in terms of size and weight and still have the versatility of a mobile skip. TRAILAskip aims to provide a skip bin service for the standard everyday job as well as continue servicing Toowoomba & Tamworth that caters to those hard to get to places where width and height is a limiting factor.
Where better to place the skip than as close to the job as possible. Make money by saving money. Spend more time working and less time carting rubbish to wherever the truck found it convenient to drop a skip.
DESIGNED TO 
SAVE EFFORT
With a transport and unloading height of less than 2.1 meters, it is perfect for getting in underneath underground car parks and garages. With a width of 2.3m, it's perfect for laneways, driveways and backyards.
With skip bins up to 6 cubic meters in size and a 2-ton capacity, it will handle most jobs with ease. Waste and rubbish removal is becoming increasingly more difficult whether you are in regional Australia or in a metropolitan area. We are an Australian family-owned business and hope to make getting rid of your rubbish more efficient and convenient.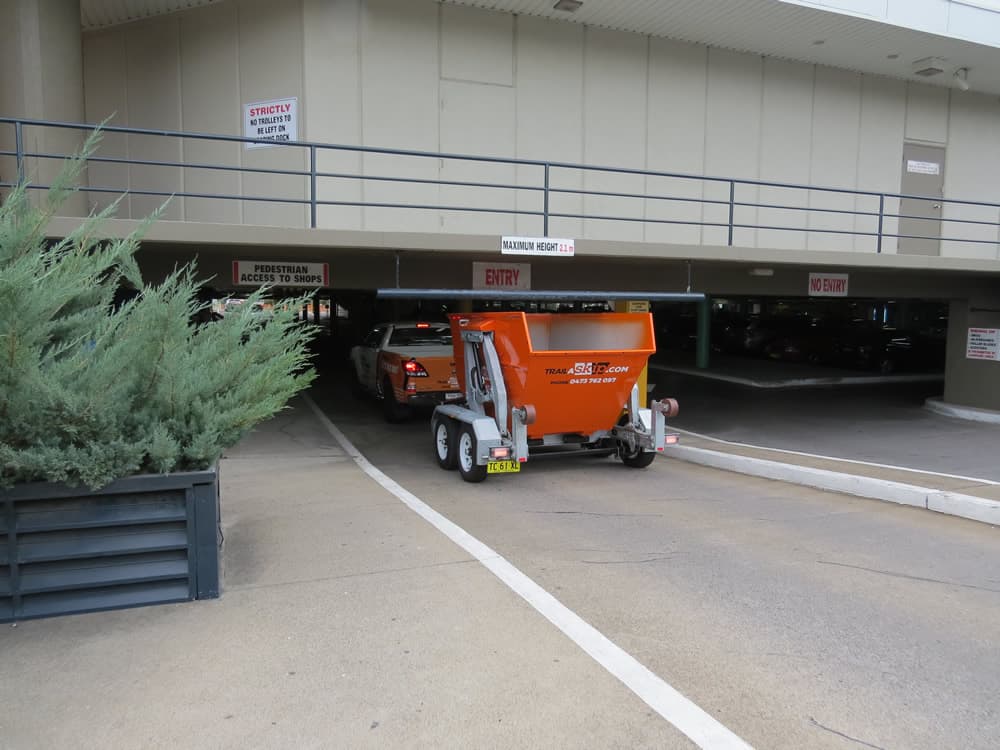 Just Some Places TrailASkip Will Go…